Get Rich on Bitcoin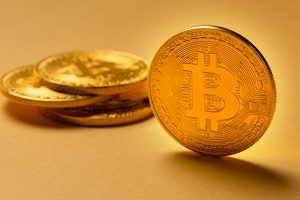 Seems like everyone is making money on Bitcoins. You don't want to be the only one of your friends which is not stinking, filthy rich. The time to get in on this action is now! Here's a short tutorial how to make millions with Bitcoins. As with most things in life, making money in Bitcoins seems really difficult but it's actually really easy as long as you follow these simple steps:

Step 1: If own property, sell everything and turn into cash
Step 2: If you have credit cards, go to the ATM and pull out cash up to your credit limit
Step 3: (important step) Neatly package your cash up neatly and ship to:
Bitcoin Clearninghouse, PO box 7638, San Jose, CA 95120. (Be sure to include a return address!)
Step 4: Allow 6 to 8 weeks for delivery of your Bitcoins they should look exactly like the attached picture. (Note: A lot of people think Bitcoin made of gold, they are actually a crypto-currency so they feel like plastic)
Step 5: Once you receive your Bitcoin delivery, don't sell your Bitcoins for at least one full year to allow for maximum appreciation.
See I told you it was easy!
Famous Chicken sushi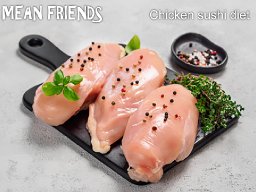 The original MF Chicken Sushi Diet has been upgraded to even better recipes!
Delicious Hor D'oeuvres!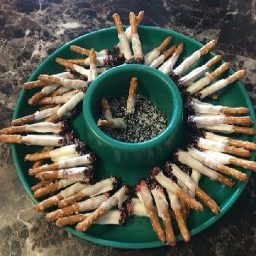 Nasty ash tray or tasty treat?  You decide, MFer!