This week in D & E
Learn how to combine our famous Chicken Sushi Diet for MFers with crashing on your bicycle for the very best outcomes!
The more you eat, the more weight you lose!
The more you crash, the more skin you lose = losing more weight!
Chicken Sushi (ngiri) AND Chicken Sashimi secrets!
Famous Chicken sushi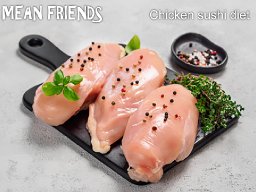 The original MF Chicken Sushi Diet has been upgraded to even better recipes!
Delicious Hor D'oeuvres!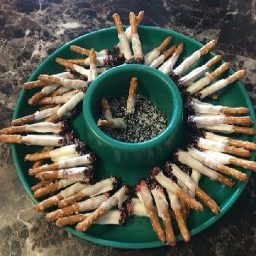 Nasty ash tray or tasty treat?  You decide, MFer!